Overcoming the overwhelm of the to-do list and maximising your time
There are 1000 things that you can try and do to help you save time, but sometimes the one thing that is in your way is just your brain. When you stop blaming your equipment (valid excuse) or your time (valid excuse) the thing getting in your way could actually be you. I think that it is all about accepting that and then finding strategies to overcome it. I talk about this briefly in my blog about interruptions – because sometimes we make interruptions just to get away from the things we don't want to do!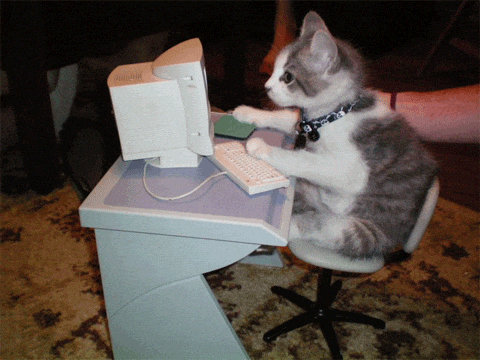 Like getting ahead of those interruptions, this is about getting ahead of your to-do list overwhelm, and finding a strategy that will help you maximise the time you have.
The problem
Recently I had a really hectic week. I had a lot of work on with strict deadlines and my work schedule was slightly out of kilter with childcare. I was on the cosh a bit for time. And I did start to feel a bit overwhelmed. So instead I decided to organise my week on one A4 sheet of paper so that I could see all of the time I had and put the specific tasks in that I HAD to do at those specific times.
Because the two issues I had were:
1. Lack of time 2. Strict deadlines
But this would equally work if your issues are regularly feeding back to a client, a meeting-heavy week, personal commitments to work around, waiting on materials etc.
All of these things can mentally get in the way of you getting on with the jobs you can and need to do in the short time that you have. And it has the additional benefit of showing you that there may (hopefully) not be as much on each day as you imagine, once you jot the specific requirements down, you can find that a task could wait a few days which can release it from your brain space.
The tool
The key to overcoming the overwhelm is being really specific about the time. On Monday I could only work between 1-3pm and 6-7pm so I added those as separate blocks, because in those blocks of time I could work towards different deadlines; ones that needed to be achieved by Monday end-of-play and then, Tuesday first thing. Additionally, psychologically it is easier to get your head around a much smaller list of achievable tasks, rather than a long list of tasks that seems like a mountain to climb (I talk about this in my blog post How to write a productive to-do list here.)
You then waste precious time worrying about the list items and reading and re-reading the list to work out what to do first. Break that down so that when you do have time you can really focus and make the most of the time you have.
I hope that this is useful, just a quick one to really say that you can use all of the tools and schedulers and automation and planners that exist, but if you haven't got the brain space, you won't be able to get effective work done.
Don't want to miss out on these hints and tips? Sign up for blog notifications here.